I wanted to make you aware that ICAO Upcoming Meeting & Events schedule
ESRI will be at the Remotely Piloted Aircraft Systems (RPAS) Symposium
ESRI A Nation of Drones
Also the ICAO GIS server has some problem of capacities, I think we have to much services (152) and customers 400,000 hits by month for the number of CORE we have, so its possible that we must restart periodically the server (restart ArcGIS Application Pool to correct the situation), reduce the number of services to 40, optimization of a lot of parameter. We are presently also in the same time making the migration from ArcGIS 10 to 10.2. Many thanks for your comprehension.
If the server is down, please send me an email
glasnier@icao.int
New Super GIS viewer 28 march 2015 ICAO services (Try that on) work on all device, New Basemaps
ICAO JavaScript Super services Viewer, Editor, 29 BaseMaps (include Google) with World FIR, ATS Route, Navaid, waypoint, SUAS, Sector, 5LNC, SSR PSR Radar, SAR, Aerodrome, Doc7910, FlowChart 2013, Volcano VACC, ADS-C, Language Proficiency Requirement (LPR), ICAO ATFM, World Maritime Boundaries, UNcountry and more many data base...thanks to Brian Bunker from ESRI (all with Identify, Find functions in different layers, A3 print, save as PDF or in other format, Legend, Bookmarks, Draw tools, Measurement, Directions, Street view, Go to Coordinate, Drag and Drops pts files via CSV format, Shape files via ZIP file, Nearby Search for all layers, Add GIS services via the url like:http://gis.icao.int/ArcGIS/rest/services/ICAOMAP/MapServer...etc...Have fun...
Download ICAO Business Class 2014 Symposium GIS presentation Thursday, 14 October 2014 15:45 (Click on the link below)
ICAO Business Class 2014 Symposium GIS presentation
New GIS services for FIR
This ICAO FIR was last updated on 18 December 2014 code corrections in the both services FIRWORLD and FIRMSD
ICAO 2014 FIR (Flight Information Region)
Buy ICAO Official FIR shape file
ICAO Official FIR site
ICAO FIR Edit site (ICAO PORTAL password)
| | | |
| --- | --- | --- |
| FIR silverlight 3.2 | FIR all device | FIR Flash |
| FIR dropdown js | FIR javascript | Drag and Drop tool |
UAV (Drone) alerte Zones Pilot project draft services
Get a better understanding of where you can fly drones! Airport 5 miles buffer, SUAS lower with all CLASS, many other layers like: ROUTES, CTA, CTR, SCTR, world wind, RESTRICTED AREA and more...
| | | |
| --- | --- | --- |
| Drone fly draft | ArcGIS Drone Draft | Drone fly draft APP |
New GIS services for Forecast Traffic Flow 12 march 2015
ICAO TRAFFIC FLOW FORECAST achievements in GIS Aviation for 2002,2010,2020,2030,2040

FLOW accordion

FLOW compare

FORECAST 2020

FORECAST 2030

FORECAST 2040
Sorry the Conflict Zones Pilot project draft services is stopped
Conflict Zones Map Alert, that map is create with many sources from inside and outside; ICAO don't endorse all the layers, the goal it's to represent more closely the situation in a context for safety aviation and sharing of conflict zones risk information.
| | | |
| --- | --- | --- |
| Conflict Zones draft | Conflict App draft | Conflict silverlight draft |
GIS services for EBOLA
WHO STATUS: level of EBOLA Management
WHO site
and also other sites: CNS Ebola map, Ebola Entry points US, Ebola Passengers flight time US
| | | |
| --- | --- | --- |
| WHO Ebola Management | ESRI Ebola 1976-2014 | ICAO (Ebola Flights) |
GIS services for ICARD 5LNC
ICARD 5LNC direct ORACLE link
ICAO ICARD 5LNC system on ICAO portal
Download Procedure for acquiring access to ICAO ICAORD 5LNC web-based system
| | | |
| --- | --- | --- |
| ICARD5LNC silverlight | ICARD5LNC flash | ICARD5LNC JavaScript |
GIS services for ATFM
ICAO ATFM STATUS: level of implementation of Air Traffic Flow Management
ICAO ATFM site
| | | |
| --- | --- | --- |
| ICAO ATFM 4 Maps | ATFM all device | ATFM silverlight |
GIS services for LPR
ICAO 2014 LPR (Language Proficiency Requirements)
ICAO Official LPR site
| | | |
| --- | --- | --- |
| LPR silverlight | LPR Accordion | LPR all device |
GIS services for Doc 7910
Doc 7910 direct SQL link
ICAO Doc 7910 subscription or buy
ICAO DOC7910 sharepoint site (ICAO PORTAL password)
ICAO DOC7910 sharepoint Edit site (ICAO PORTAL password)
| | | |
| --- | --- | --- |
| Doc 7910 javascript | Doc 7910 flash | Doc 7910 arcgis.com |
GIS services for SCAN
ICAO Safety Collaboration Network (SCAN) Projects
ICAO Official SCAN site
| | | |
| --- | --- | --- |
| SCAN silverlight | SCAN all device | AFI Group silverlight |
GIS services for ePassport
ePassport issuing States Participants in Public Key Directory with flags
ICAO Public Key Directory(PKD) site
| | | |
| --- | --- | --- |
| ICAO ePassport 5 Maps | ePass all device | ePassport arcgis.com |
GIS services for AIS/AIM
AIS/AIM global report for WGS-84 P05, QUALITY P17, AIRAC P03
ICAO Global report site
| | | |
| --- | --- | --- |
| WGS-84 silverlight | QUALITY silverlight | AIRAC silverlight |
GIS services for MET/VAAC/Volcano
ICAO MET/VAAC/Volcano
ICAO MET site
| | | |
| --- | --- | --- |
| VOLCANO java script | VOLCANO flash | VOLCANO arcgis.com |
GIS services most popular (ICAO Services with more views)
21,606 views


ICAO 2014 LPR

16,100 views


ICAO 2014 FIR

10,900 views Traffic series


ICAO Traffic Flow 2012
New product to Buy from ICAO
ICAO ETOD solution shortcut
2015 new stuff

ICAO NEW STUFF


ICAO 2014 FIR

New Route data for 2014


ICAO CODE


ICAO STATUS


ICAO World Route


ICAO TRAFFIC FLOW


ICAO ENV

ICAO PROTOTYPE

ICAO BASE INFO

ICAO SILVERLIGHT

ICAO ETOD

New Route data for 2014


ICAO ACCIDENTS

ICAO ALL Services

ICAO GIS ANPs

Buy ICAO FIR data
New GIS Viewer Ipad (all device) Identify Function 2014 DATA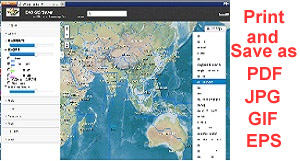 ICAO JavaScript BaseMap with World FIR, ATS Route, SSR PSR Radar, SAR and Aerodrome (all with Identify)
Download JavaScript template from David Spriggs
ICAO ETOD solution shortcut
Download EANP
Embed ICAO services
Edit Secure ICAO GIS services
ICAO Portal (Other Interface)
Traffic Flow Viewer 2013 data OAG arcgis.com
Traffic Flow Viewer 2013 data OAG arcgis.com, Table and new theme
ICAO history best GIS site in accordion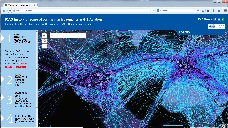 ICAO history best GIS sites in accordion: Traffic Flow 2013, FIR growing, LPR, CO2
Best Traffic Flow Viewer (Dual Query)
SilverLight Inteface for Traffic Flow 2012 ( Dual Query Origin and Nb of Flights, export data, print and more)
Links
5 march 2014 start
New GIS Viewer OSM Ipad (all device) Identify Function 2014 DATA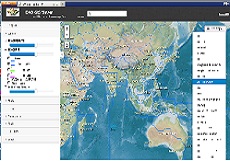 ICAO JavaScript BaseMap with World FIR, ATS Route, SSR PSR Radar and SAR
Best Traffic Flow Viewer
SilverLight Inteface for Traffic Flow 2012 (selection, print and more)
Compare Traffic Flow
JS Inteface for Traffic Flow 2012